Triton Liners' New Look
We're thrilled to announce that SP Tanks has re-branded as Triton Liners! We're the same company with the same talented people but with a fresh new look.
OUR MISSION HASN'T CHANGED.
We enable boat owners to rebuild, rather than replace, their faulty fuel tanks in-place, minimizing disruption and getting boaters back on the water quickly.
ALTERNATIVE SOLUTION BEST SUITED FOR TANK OVER 200 GALLON CAPACITY.
At the first sign of a leak-before you do anything else, call or email Triton Liners and send us the location and dimensions of your tank and any photos. We'll assess your situation and get back to you as soon as possible.
There is no need to miss valuable time with your family or that next fishing tournament. Triton Liners will get you back in the water-problem solved!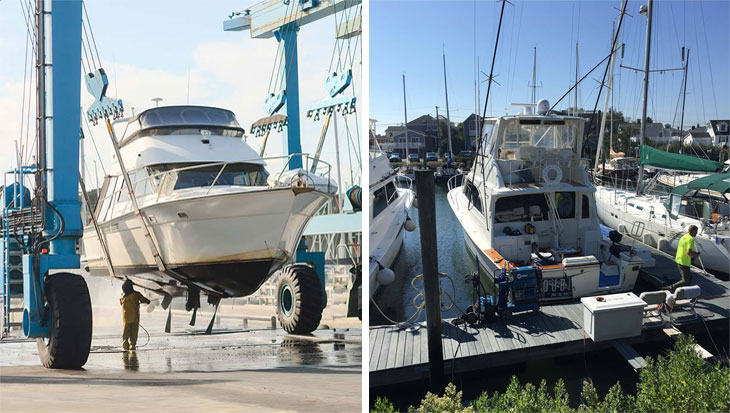 BENEFITS
Most repairs completed in 4 to 5 days.
Turnkey process restores fuel system integrity without disturbing fit and finish, deck, or salon.
Fully insured, qualified mechanics and owner on-site for every job, ensuring satisfaction.
Qualified professional staff.
Longevity of fuel tank system
Fully equipped mobile unit allows method to be completed at your dock.
Ready to get started? Contact us today!